FREE DOWNLOAD
HR Cultivating Leadership Report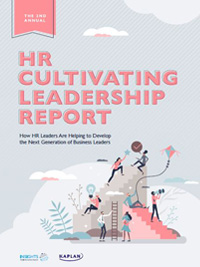 The employment and leadership development environment has been forever changed. Job candidates at the highest levels of the organization are more discerning than ever. They're also more likely to seek positions that can provide flexible working conditions and opportunities for skills development and career advancement.

This report explores how HR leaders' priorities have evolved over the past 12 months and what strategies they will implement to foster the next generation of leadership. It also provides key suggestions from HR leaders on how to tackle pressing challenges like changing workforce trends, skills-based hiring needs, worker shortages, and more.

Kaplan is recognized as one of the world's largest and most diverse education providers and is the preferred education partner of 4,000+ global business leaders. With global reach and regional expertise, we enable companies to optimize business results by providing innovative and tailored learning and development solutions and services. From personal development programs to entirely customized employee degree and licensing plans, we'll partner to achieve your organization's unique objectives. Powered with 80+ years of experience, we work with you to strengthen your workforce, help you retain top talent, and maximize the success of your organization.